Full WiFi coverage floor-to-floor, corner-to-corner, teen-to-teen.
Eliminate dead zones while connecting multiple devices in any room of your home – we're talking basement to attic coverage. Whole Home WiFi provides 5x the access points for house-wide coverage with consistent Internet connection speeds.
No more crowding the router.
Instead of clinging on to the same static access point, your device will automatically connect to the strongest available signals as you move room to room. That means no more buffering when you carry Cupcake Wars to the fridge.
Most homes only need 2 access points.
Astrea will install as many access points as you need (up to 5) after performing an in-home walk-through. You can even check your connection, disable devices and monitor bandwidth usage by downloading the Air Ties app.
Your whole home. Connected at all hours.
Each Whole Home WiFi plan includes 24/7 tech support.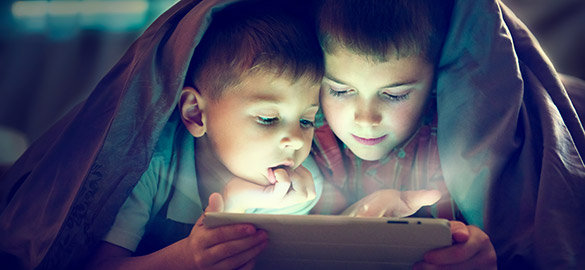 Differences Between Whole Home and Standard WiFi Systems
If your WiFi connection seems to slow or drop off in select rooms of your house, you may need to upgrade your standard WiFi setup to a Whole Home system. Explore the differences now.
How to Access Your Whole Home WiFi Mobile App
Control your Whole Home WiFi network from an app on your mobile phone. You can control your WiFi password, monitor which devices are connected, set parental controls and more.