At Astrea, we recently launched out newest exciting product and adaptive WiFi tool, Astrea Juice powered by Plume. Astrea Juice has tons of features to take away the complexity of home technology and keep you connected all at your fingertips through an easy-to-use app. In this post, we're going to break down some of the ways Astrea Juice has your back.
AI Security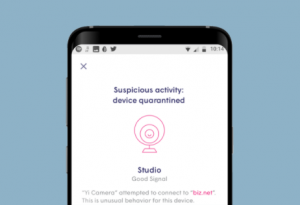 Astrea Juice watches out for suspicious activity that could be lurking on your network. By constantly monitoring your network for threats, Astrea Juice can help detect the bad stuff like malware, ransomware, crypto mining, or phishing attempts that could sneak into your network, shutting it down for you automatically. With Astrea Juice watching out for you, you can feel more comfortable using all of the devices in your home.
Motion Detection
Astea Juice gives you  peace of mind with motion detection. By allowing you to turn your devices into motion sensors, Astrea Juice learns your regular habits, and alerts you when something seems off. Whether you're away on a work trip and want to make sure your teens aren't having too much fun without you, or you want to be sure its just the dog roaming the house while you're at work, Astrea Juice is there with motion detection.
Parental Controls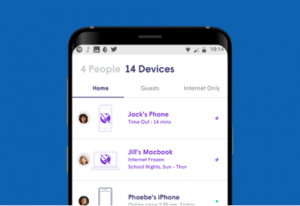 From making sure you can still find that dinner recipe while keeping the kids off their devices during homework time, to making sure your tween is keeping it PG while you enjoy a good thriller, Astrea Juice has you covered. Parental controls allow you to restrict specific users and activities while still keeping the ones you need.  It's never been so easy to keep the kid's safe, while still giving the parents what they want.
At Astrea, we've got your back. And that's why we've introduced Astrea Juice powered by Plume. To learn more about Astrea Juice and to find out what options are available to you, visit us here.